Remember the Britney Spear's Circus video where she dresses up like a ring master.
When I saw it, there was something about the whole ensemble that had me intrigued. Especially the "ring master" coat. I really wanted one. Then on one faithful boxing day I spotted the BCBG maxariza noah tail coat, and snapped it up without any hesitation.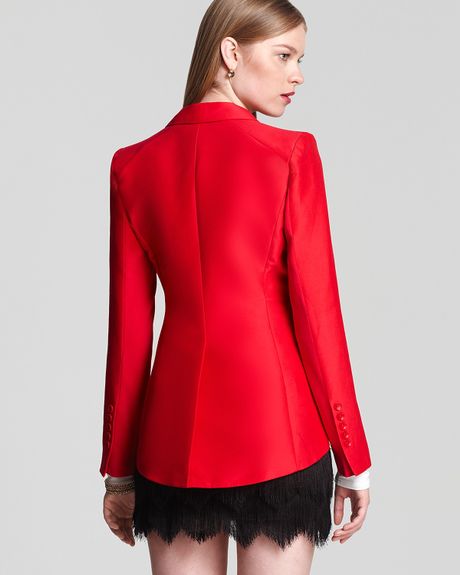 photo courtesy of lyst
Isn't this reminiscent of a ring master's coat?
I actually saw it in red first, but unfortunately they didn't have my size any more, so black it was. Which in the end was probably a better choice since it's a lot easier to work into my wardrobe.
This OOTD also incorporates my latest obsession of the short-suit. I would totally wear this to work, but I'm pretty sure my manager would whip out the ruler and measure!
I recently picked up this high low BCBG generation blouse, I actually didn't know it was a high low blouse until I received it, I was a little iffy on the high-low aspect of the blouse, but I'm loving the peak-a-boo cutouts!
This Zara necklace adds the perfect pop of color.
Tail coat: BCBG Maxazria
Blouse: BCBG generation
Shorts: BCBG Maxazria
Shoes: Valentino
Clutch: Treejse
Necklace: Zara
♥ Viv